WELCOME TO HILKEN WOODWORKING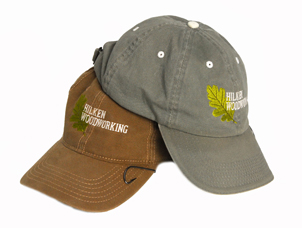 Hilken Woodworking is a small woodworking business in Fort Dodge, Iowa. It began in May of 1991, and we have developed a nitch in providing general furniture repairs, furniture restorations and contracting to custom build furniture pieces for the home or office.
Hilken Woodworking is an Award Winning shop and small projects are welcome here. This is a Design-Build-Finish Shop.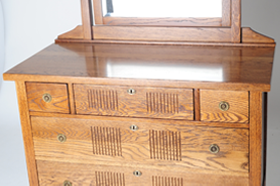 A full restoration is where the entire piece is taken apart, completely repaired, stripped and sanded, then a new finish built on the piece. Most people who inherit a piece want it back to it's full strength and beauty, and I can do that for you. I have full rebuild capabilities, but will do as little or as much as needed.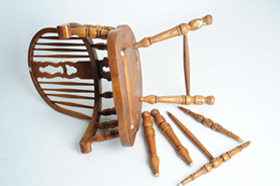 My motto: "If it's made of wood, odds are I can fix it", which carries well into my furniture repair work. Hilken Woodworking is a small shop, but I am fully equipped with the tools to produce all the repairs needed on pieces of furniture, even turnings. We're like an emergency room for furniture pieces.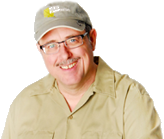 ABOUT MARK HILKEN
Mark is a small town woodworking craftsman committed to doing his very best on every project given to him.
He is a patented inventor and has earned numerous Iowa State Fair ribbons and awards in woodworking, including "Best of Show" in 1999 and again in 2000. And third runner up "Best of Show" in 2011.
He and his wife, Kathy, make their home in Fort Dodge, Iowa. They have been married 35 years, have three grown children and seven grand children.