Sacred Art
I confess Jesus as my Lord and Savior. I take faith seriously, and when asked to produce pieces for a place of Christian worship, I am always willing to work with Pastors and Laymen and women in expressing their message of Hope in Christ, and the unique presence of Jesus with His church.
CROWN OF THORNS & CROSS
One of my favorite pieces. This was an in-shop experiment in creating a braid of wood. It is actually about 15-20 pieces of walnut patterened to braid around each other. The thorns on the walnut braid are cherry, and the cross is white oak, measuring 24" across and 40" tall. This piece was awarded a red ribbon in the 1998 Iowa State Fair.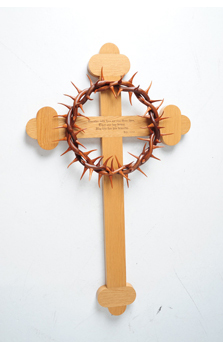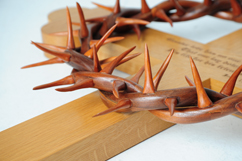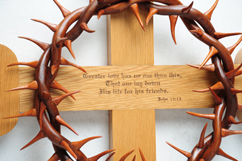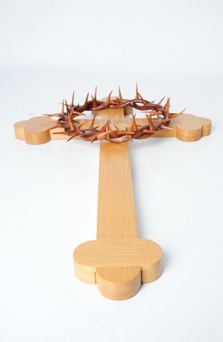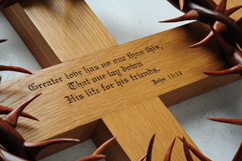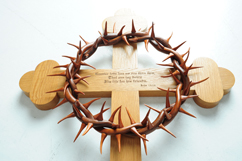 HAND OF THE FATHER
This piece is a large brass casting. My home church had wall pieces of a lamb (the Son), a dove (the Holy Spirit), but couldn't find one of a hand (the Father). Working with a brass foundry, I produced the drawing for the hand and trimmed and polished the casting, then built the frame with red velvet background.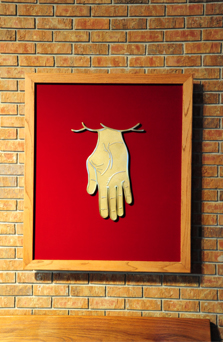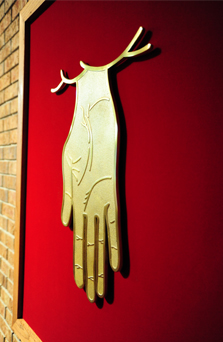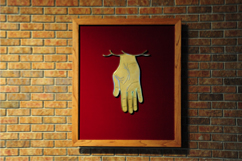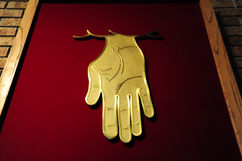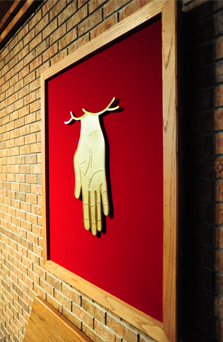 SHEPHERDS CROOK TABLE
A nice example of curved work. The table speaks of four gospels (shepherds crooks) to the four corners of the world (legs) united in the trinity (joined in three places). This table is about three foot wide and five feet long. It is made of white oak.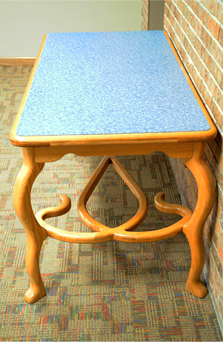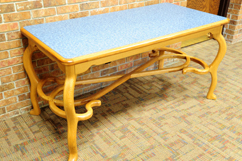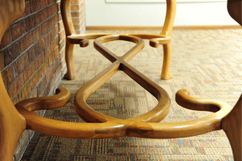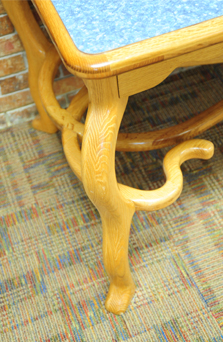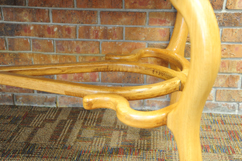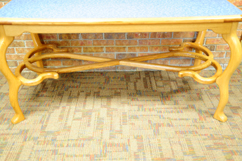 TABLE & CHAIRS
One my first sacred art pieces. This set is still hard at work in the church. A young couple actually requested that the table serve as their wedding altar in their outdoor wedding.