Wooden Furniture Repair
Every day furniture takes the wear and tear of everyday life.
Your furniture can be rebuilt to a strong and ready to serve the family condition. Waiting to rework loose joints agrivates other areas of the piece causing more damage. Hot glues, foam glues, nails and screws only serve to complicate a repair when it finally is brought to the shop.
I repair most everything made of wood. Your furniture repair project is welcomed here.
Please get in contact if you have a furniture repair project.
WOODEN CHAIR - BROKEN LEGS
I do a lot of chair repairing. I can fill and rebore sockets (the holes in seat bottoms and legs). And rebuild tennons (the part that fits into the socket). This chair was fully restored to robust serve the family condition and is back to work.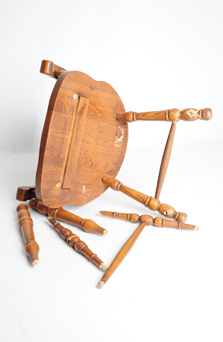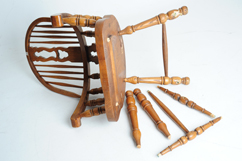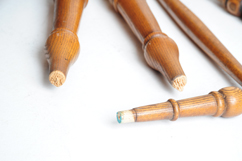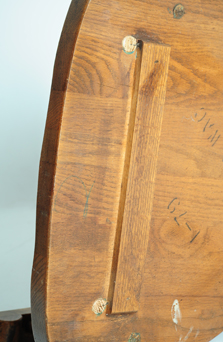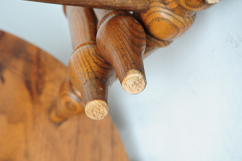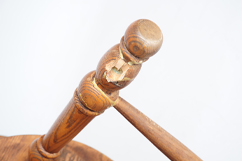 WOODEN WALNUT CHAIR
I recane furniture using mat and spline. I also upholster chairs with seat boards to staple fabric to. I custom build seat boards for chairs with badly damaged seat boards, or missing seat boards altogether.
Before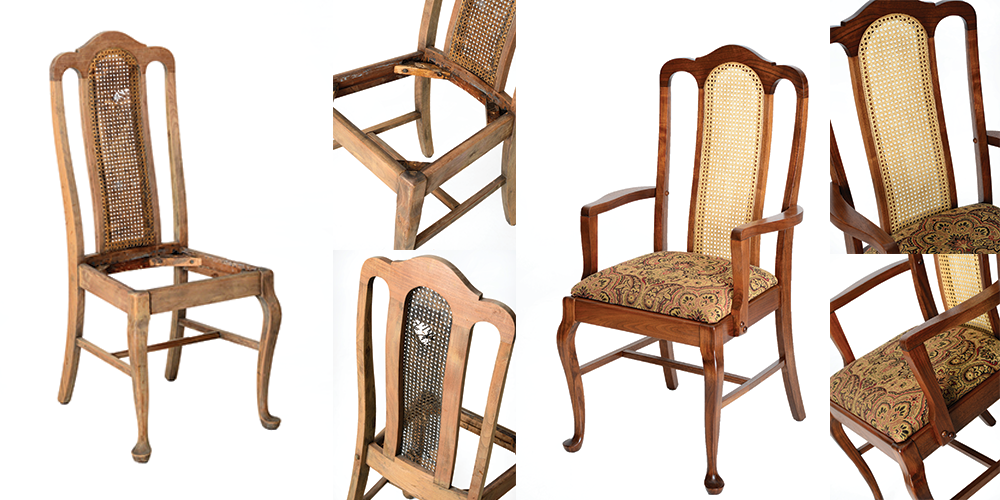 ROCKING CHAIR
Furniture repairs can be fairly simple, or pretty extensive as in the case of this rocker. This rocker required many spindle repairs, and needed a custom seat board for the upholstery work. All work is done here in shop. A Photo of this rocker completed is in our Antique restoration pages.
Before