About
The Written Word is dedicated to promoting the handwriting of God's word as found in the Holy Bible. Now in my 23rd year handwriting scripture, with nearly two full sets of the bible hand wirtten, I still find great satisfaction in the time I spend at the desk writing out God's word. Word by word, line by line. For me, in many ways I find it very similar to the walk to Emmaus when two men who knew quite a bit about Jesus needed that something special that only their resurrected Lord could give them. And he sure did.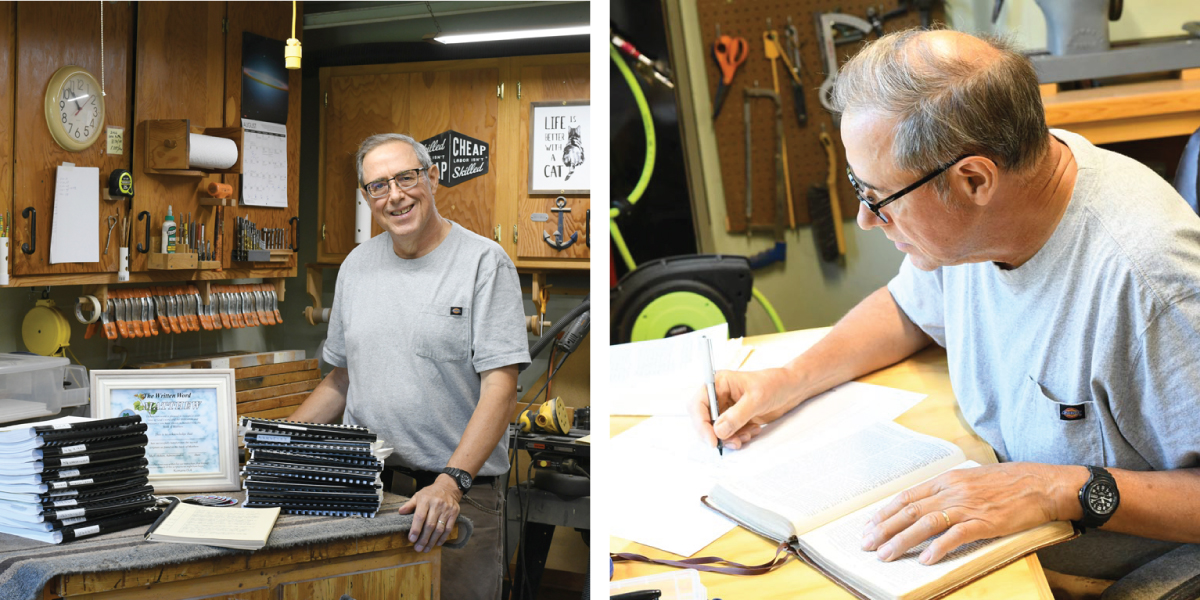 Home Spun
The Written Word is a home-spun effort at home in a one man furniture repair shop. The Written Word is offering beautiful, fully embroidered floral patches and handsome completion certificates suitable for framing. Flowers were chosen for the patches simply because they are beautiful and each one unique, just like each book of the bible. Two thousand years of church history has provided us with an army of solid church fathers, scholars, and historians. It would take a king size quilt to showcase all the symbolisms that have been attached to each book, not to mention the heartfelt expressions of members of the general church family. So, after prayer, flowers were chosen for the books with a preference for flowers from the regions where the book is believed to have originated.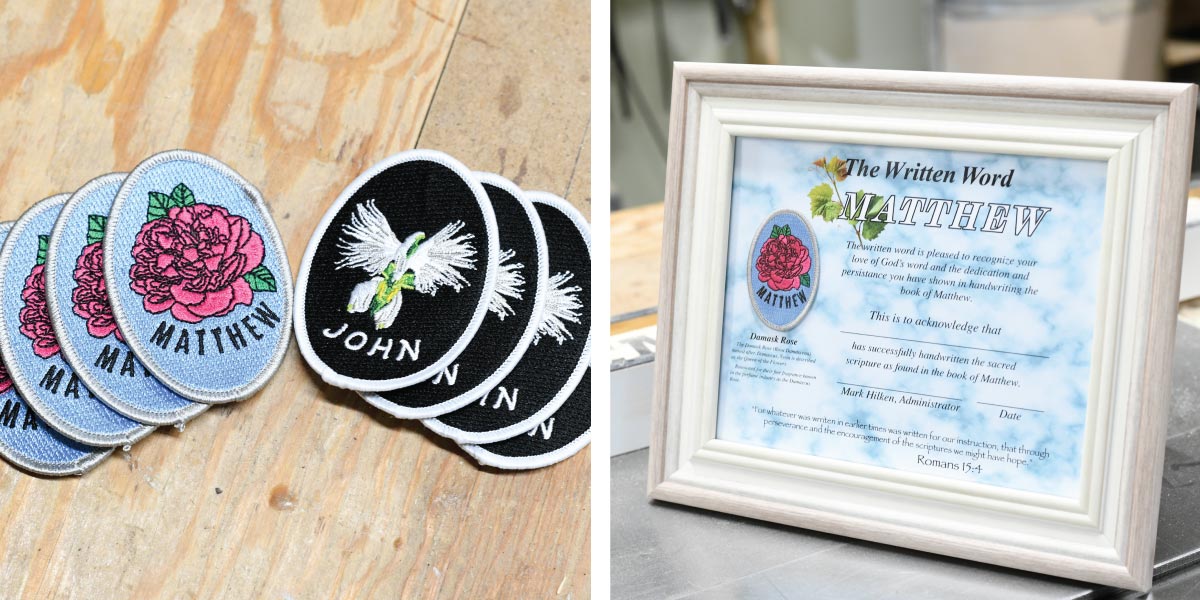 Our First Two Books
I am starting out with the books of Matthew and John. As money is raised through these two books it will be reinvested in more books of the bible to be offered and appear on this website. I am hoping to be offering all 66 books of the bible within three years.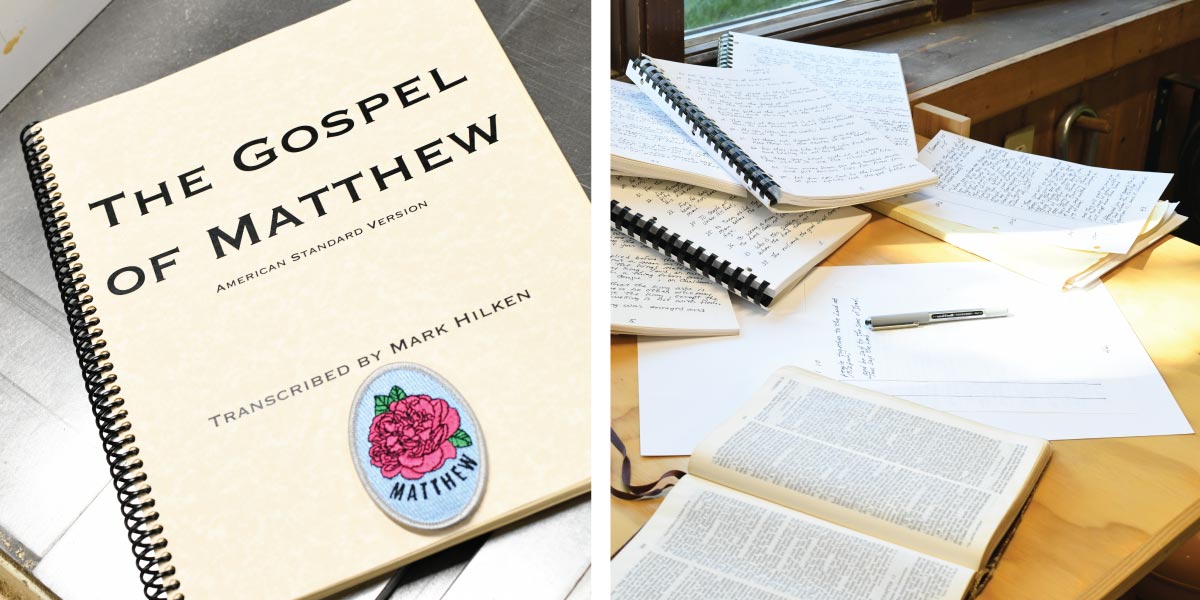 Your First Book
I suggest a paper with a weight similar to standard copy paper. I had my local print shop print light blue lines for me front and back, not expensive at all. After writing your book, be sure to proof read it a couple times, then consider having it copied off on parchement paper and spiral bound with parchment card stock covers. The light blue lines almost disappear. I prefer spiral binding to comb binding which allows the book greater flexibility to fold back on itself. Your spiral bound book will be very congenial to reading.
This is all about you and the Lord himself who walks with you. Embrace it, take ownership, make it yours. You will find your own stride, your favorite place and time to write, favorite pens and handwriting style. It will be uniquely you. There is no wrong way to do this.

Cost
The patch and completion certificate are $35.00, which covers all costs including taxes. Additional patches may be ordered for $10.00/each. Simply add their cost to the $35.00 for the certificate and patch fee. Make payment by check or money order.

To Order:
To order simply print off the order form: Click here to download order form
Fill out the needed information, and enclose your check or money order made out to: Hilken Woodworking.
Send it to:
The Written Word
1610 2nd Ave. N.
Fort Doge, Iowa 50501
Your certificate and patch will be sent to you the same day as I receive your order.

To contact me, please email me at hilkenwoodworking@hotmail.com
or
Send mail to: The Written Word | 1610 2nd Ave. N. | Fort Doge, Iowa 50501
Thank you!
Mark

Patch Gallery